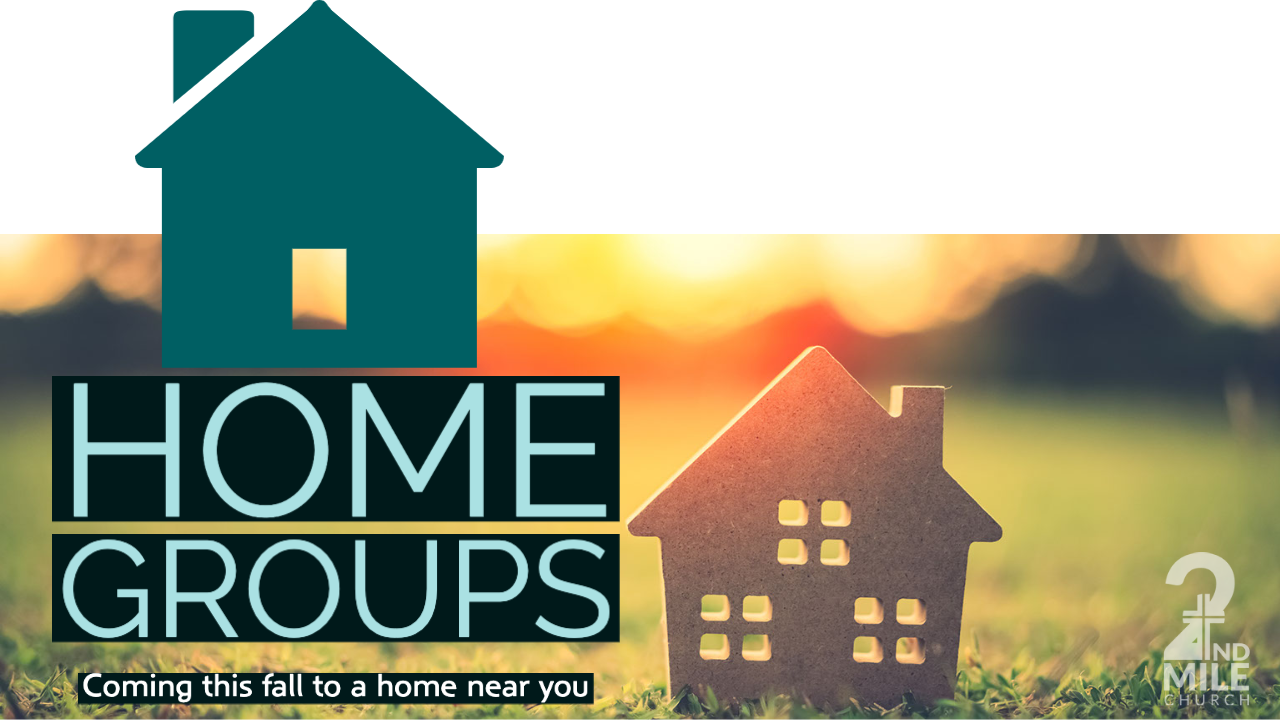 HOME GROUPS ARE COMING!
WHAT ARE HOME GROUPS?
Home Groups will be eight or so members of our 2nd Family coming together in a warm, relaxed home environment to grow each other in Christ through learning His Word and to grow in love for each other.
We're hoping to have visitors outside our 2nd Mile Family welcomed into these Home Groups so that we may reach others for Christ and teach us all to follow Christ.
WHEN ARE HOME GROUPS?
Home Groups will meet every other week starting this fall of 2022.
Days of the week and times will be specific to each group, so be sure to give us your preferences as your register.
WHERE ARE HOME GROUPS?
Locations will vary but we are trying our best to match home addresses with nearby Home Group homes and day availability.
FREQUENTLY ASKED QUESTIONS
From our Home Groups Sunday at 2nd Mile Church on June 12th, 2022, Nikki and Adam McCullough took questions while our teaching director Billy Walker and lead pastor Cal Hampton spoke at the end.